The Second Shepherd's Pageant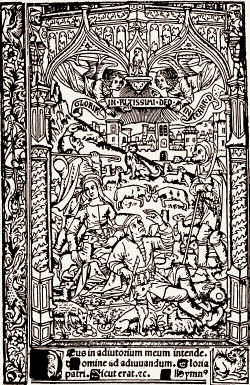 The Second Shepherd's Pageant is one of the most delightful of the Wakefield Cycle of the extant Medieval Mystery Play of the Middle Ages. These plays were a major part of Corpus Christi celebrations (the first Thursday after Trinity Sunday) and took their name from the 'maisteries' or 'masteries' of the guildsmen and craftsmen who produced them. They consist of the dramatisation of Bible stories, from the Creation to the Last Judgement.
The Townley Cycle from Wakefied, from which the Second Shepherd's Pageant comes, includes thirty five plays, five of which were written or revised by the 'Wakefield Master'; in the mid 15th century, who delighted in the use of a muscular nine-line stanza and colourful character writing. For us today, the language may seem at times remote, by dint of the play's age, as well as the colloquial nature of the dialogue. Yet it is a mark of the Wakefield Master's talent that the strong timeless story-line and the fresh, animated use of language keeps the play vital for a modern audience.
It was a great delight to play The Second Shepherd's Pageant at the V&A as part of their wonderful English Gothic Art Exhibition in the winter of 2003-4.